An event to mark the 20th anniversary of the Tom Brock Lecture
Held on Wednesday 19 September 2018 at Club York, 99 York Street, Sydney
The Annual Tom Brock Lecture began in 1999. This year is an occasion to reflect on how rugby league has changed in the past two decades and how these have been reflected in the annual lectures. A Q & A panel featuring some prominent commentators in rugby league, drawn from different backgrounds, will provide a lively and informative way of looking at a number of issues. These include commercialisation, rationalisation of clubs, governance, international football, greater prominence of women and threats to the rugby league brand. An exploration of the past will provide opportunities to consider both the present and the future.
Members of the panel:
Terry Williams – moderator
Brian Canavan
Tracey Holmes
Roy Masters
Listen to the podcast…
Terry Williams
For over two decades, Terry has been involved in rugby league as an author, historian, broadcaster and administrator. Terry is the author of two books on the history of Newtown RLFC. Since 2012, Terry has been the full-time historian at the NRL Heroes and Legends Museum. He delivered the 11th Annual Tom Brock lecture in 2010.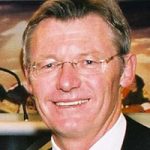 Brian Canavan
Brian is currently the Head of Football at the NRL. Following a teaching career, Brian became involved in rugby league working with Queensland State of Origin and NRL clubs. Brian has been involved in management, senior coaching, strength and conditioning and junior participation development.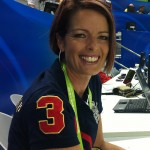 Tracey Holmes
Since the late 1980s, Tracey has been prominent in journalism and communication with the ABC and with international platforms such as CNN, CCTV and Arirang TV. Tracey is an award-winning interviewer of politicians as well as sportspersons. Tracey was the Tom Brock Scholar in 2014.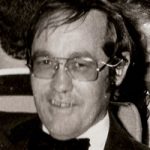 Roy Masters
Following careers as a schoolteacher and coach of leading rugby league teams, Wests and St George, Roy became a journalist and a television and radio commentator. Roy delivered the 7th Annual Tom Brock lecture in 2005 on the topic of 'The great Fibro versus Silvertails Wars'.
Roy Masters when he won Dally M Coach of the Year in 1980